World Trade Center Health Screening and Treatment Services
Responders, estimated at forty thousand, helped with the initial search, rescue, and recovery efforts at the World Trade Center terrorist attack on September 11, 2001 and its aftermath. And 90,000 exposed within the clean up period between September 2001 and June 2002. Responders from all over the country participated in the rescue and cleanup work. Long Island made up one third of the response to Ground Zero. Millions of dollars in federal grant funds have been established to examine and treat those hereos that were either exposed or injured during or after the 9/11 criminal disaster.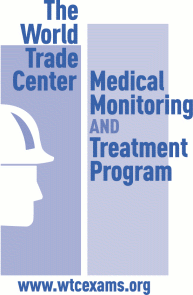 Illness among exposed individuals has been manifesting as a variety of respiratory, gastrointestinal, and mental conditions ranging in severity from mild symptoms to serious disease, including cancer. A large percentage of the many thousand responders that have been screened are undergoing treatment. Many of those are being treated for breathing difficulties and respiratory disease, some requiring drastic treatment including multiple treatment modalities and even lung transplantation. Some have died. Today, many years after the disaster, and while many are receiving ongoing treatment for chronic disease, there are still individuals who seek medical care for the first time for symptoms that have appeared recently or have been experienced for a while but not aware of their relation to Ground Zero exposures and/or the availability of this medical service.
Exposure at Ground Zero caused thousands of firefighters, law enforcement officers, clean up workers, volunteers, local workers, employees and residents to inhale, swallow and contact with a toxic mix of debris, smoke, fumes and dust. Contaminants included asbestos, pulverized cement and glass, heavy metals such as mercury, lead, beryllium and toxic chemicals such as formaldehyde, PCBs, benzene and fuel derivatives. These dangerous agents are known to settle in the body and cause serious disease many years after exposure and therefore require ongoing monitoring for early detection and prompt treatment.
MSA has many years of experience assessing exposure and treating thousands of individuals who participated in the 9/11 rescue and recovery and cleanup work, as well as World Trade Center survivors (evacuees, residents and local office and business employees). MSA is currently a prominent site for survivors' and responders' examination under the National WTC Screening and Treatment Program administered by Logistics Health Inc. (LHI).
Medical services emphasizing experts' care, are provided by lung and occupational and environmental medicine specialists that focus on World Trade Center exposures and illnesses, which include:
Medical Screening and treatment
Exposure assessment and related diagnostic tests
Referral to a broad network of medical specialists
Disability assessment through the September 11th Victim Compensation Fund ("VCF")
Workers' compensation support
Expert opinion and reporting
Medical representation of injured individuals
Communication with legal representatives
If you were a participant in the search, rescue, recovery, or clean up, or a survivor (evacuees, area residents, local office and business employees), you need to evaluate and document your exposure and current health status in order to determine whether you need any medical treatment or follow-up care.
Schedule today for an appointment for an examination, treatment, and expert opinion. Call MSA today at 631-780-6611 for your free consultation.